About Us
The early years, building Herreshoff Custom Sailboats.
Cowelco began general contracting after World War II and further refined into Miscellaneous Metals, Steel Stairs and Light Structural Steel Fabrication and Erection. Below is the first 'office' of Cooperative Welding and Mfg. Co and soon shortened to CoWelCo.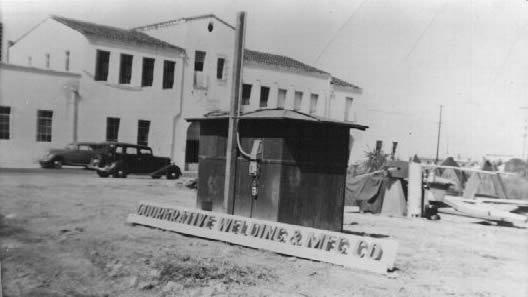 Today Cowelco is proud to be called one of Southern California's finest Miscellaneous Metal fabricators and erectors.